A BIT ABOUT MARAETAI BEACH
Maraetai was a early European settlement dating back to 1839 and was subdivided in 1920's.
Its name is Māori meaning "meeting place by the sea".
Maraetai was the original name for the smooth, calm tidal passage
now known as Tamaki Strait, which is sheltered by Te Motu Arai-roa ("The Long Sheltering
Island") now called Waiheke Island. The site of present day Maraetai suburb was formerly
the pā and kāinga (village) settlement known as Pohaturoa. To the Pākehā people Maraetai
means "Meeting place by the sea". One of the better known functions of a marae is to
facilitate hui (tribal gatherings).
Maraetai Beach Community Hall
The Maraetai Beach Community Hall is a
wonderful historical landmark in the small
seaside town of Maraetai.
The aim of MBCH management committee
is to bring the hall back to its former glory
so it can once again provide great
experiences and memories and be a place
for locals and visitors to enjoy for the
next 100 years.
"I remember it as a kid, Mum and Dad used to go up to the hall. We played out the back of the hall and down at the beach, great times that I will tell my grandkids about."
Phoebe Taylor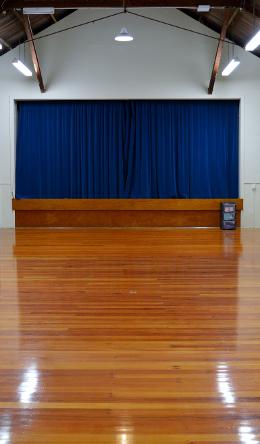 Maraetai Beach Community Hall
12Rewa Road Maraetai
Email: maraetaihall@gmail.com